Amaretto recipes: What can Amaretto liqueur be mixed with?
10/16/2021 at 10:30 am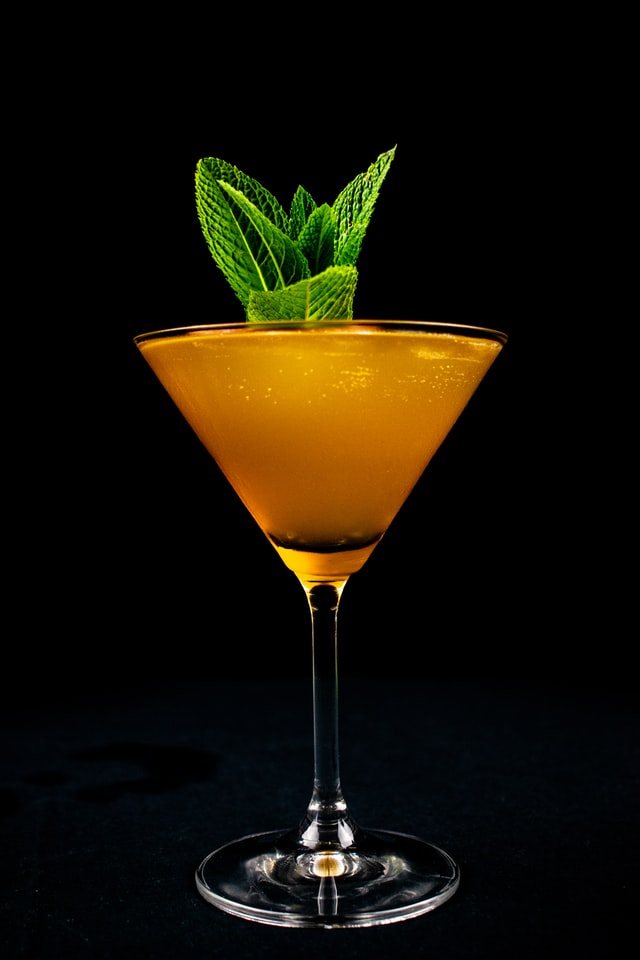 Photo by Unsplash
Amaretto liqueur is an almond-flavored drink that is used in several popular cocktails and shooters. Produced from apricot kernels, it was originally produced in Italy. Nevertheless, it is now manufactured all over the world, notably in the Netherlands, and the United States. 
The sweet and nutty flavor of Amaretto makes it versatile to use in several cocktail recipes. Popularly, Amaretto liqueur is used in basic lowball cocktails with brandy, rum, vodka, and whiskey. It's frequently used in sweet desserts and warm and cold drinks and goes well with coffee. Amaretto drinks are the splendor of a modern bar and bartenders go overboard to introduce new recipes.
Besides, Amaretto pairs well with apple, cranberry, orange, pear, and other fruits in fruity drinks. There's a wonderful amaretto cocktail for any occasion, from martinis to exciting party shots.
Origin of Amaretto liqueur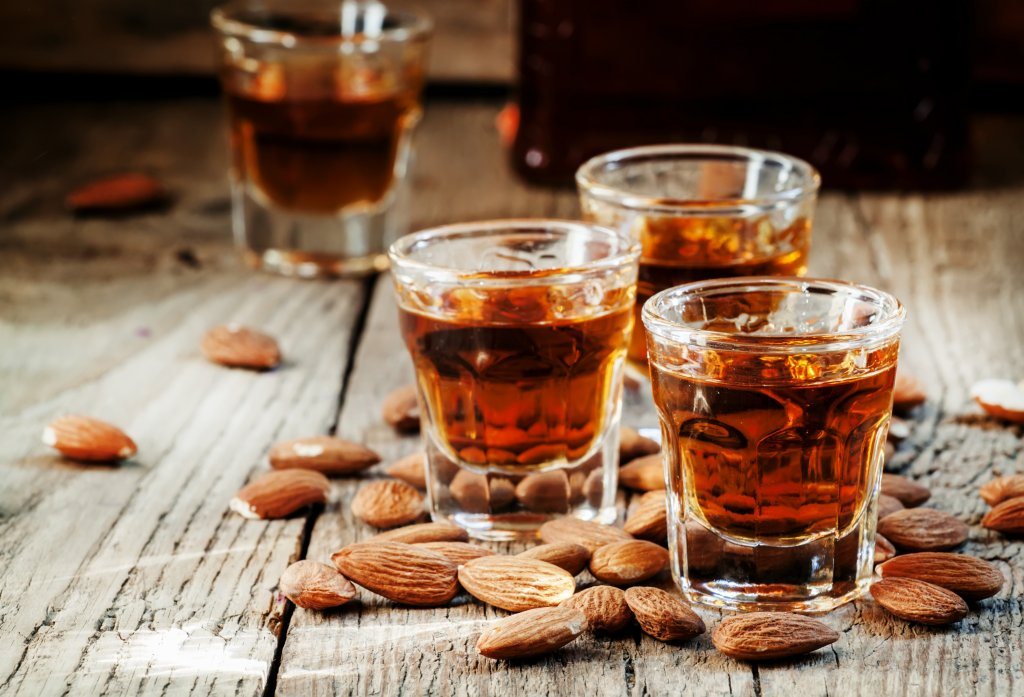 Picture by Yandex
The word "Amaretto" comes from Italy, and is derived from two Italian words--amaro and etto. The "amaro" means bitter and "etto" means little. The combination of both words is "little bitter". 
It's an old type of liqueur, created in 1851 by the Lazaronni family of Saronno. The family initially created amaretto cookies but once the Amaretto was introduced to the US, it started getting attention from Americans due to its sweet flavor.
And today, modern bartenders keep on doing variations to introduce new Amaretto drinks to the lovers of amaretto. Even though plain amaretto is as delicious as a fancy amaretto cocktail is.
Drinking Amaretto on its own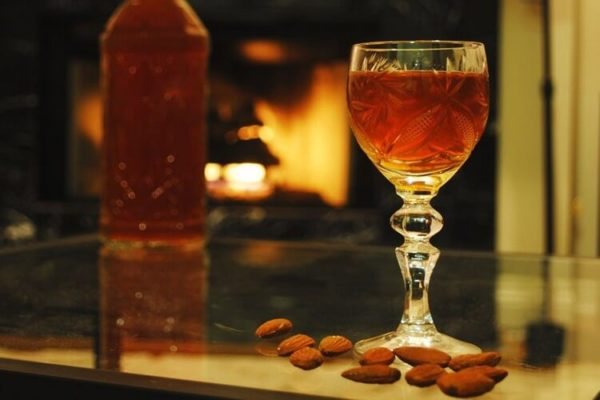 Picture by Yandex
The good news says you can drink Amaretto plain. However, the best thing about Amaretto liqueur is the adaptability that allows you to mix it up with several flavors, from fruits to ginger to a variety of spices. Because of this, Amaretto is a staple that is used in all contemporary bars.
The simplest recipe is serving the drink with ice cubes to get a delicious taste. In many tangy cocktails, Amaretto adds a sweet delicious taste.
What to mix with Amaretto(Amaretto drink recipes)
Picture by Yandex
Some Amaretto liqueur recipes that will blow you away are listed below:
This amaretto drink recipe is basically known as Amaretto sour recipe that is considered the best classic cocktail. That's why the recipe has its own holiday to celebrate National Whiskey Sour Day on August 25.
Perfect for those who love sour drinks.The sweet taste of Amaretto balances with the flavor of whisky.
Be mindful to maintain the ratio of each ingredient to enjoy the best experience. 
Amaretto brings its best taste when you pair it with coffee. If you love both ingredients, then mix both ingredients to give yourself a royal treat. You can add milk, cream, or vodka according to your preference.
Pairing Amaretto with eggnog and vanilla vodka is an ultimate pleasure. Whether you're on a holiday or want to have a mood-lifter cocktail this season, this recipe is for you. 
The ingredients are eggnog, vanilla vodka, and amaretto. Garnish the drink with nutmeg powder and add a cinnamon stick to give the drink a festive look.
M&M shooter is the name for another popular amaretto cocktail. Pair it with chocolate vodka or hazelnut liqueur to give it a candy-like taste. 
If you think your brandy is too hard on your palate, then the french connection is the sweetest solution. The harmony of almond liqueur and cognac makes it a perfect Amaretto cocktail recipe. 
To maximize the flavors, you can add coffee into these two basic ingredients. With this slight tweak in the recipe, the recipe is given the name of French connection Coffee.
The experienced bartenders make this flaming shot Amaretto drink to enlighten the parties. All you need to set lit in this cocktail is rum, beer, and Amaretto liqueur. 
Be wary to extinguish the fire before drinking this cocktail. Also, don't try drinking this drink at home unless you're a pro with its recipe and consumption.
Is Amaretto and Disaronno similar?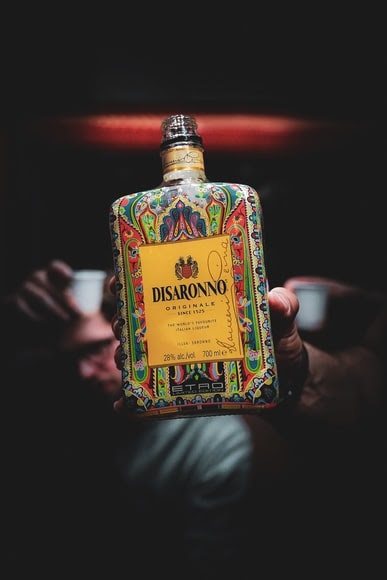 Picture by Unsplash
Disaronno is a sub-category of Amaretto liqueur, or in another way, Disaronno is a brand of Amaretto, with a noticeable difference in taste.
Unlike Amaretto that uses fruit kernels, alcohol, sugar, and herbs, Disaronno is relatively bitter and derives its bitterness from spices. Unlike other Amaretto brands, Disaronno does not utilize any nuts in its recipe.
Likewise, when you pair any of these two liqueurs with any ingredients, the cocktail taste for each recipe varies. However, both are very tasty in fact, giving you the best taste, flavor, and exotic experience.
What is the best way to serve Amaretto?
What makes Amaretto great is its great versatility. Whether you like your drinks plain, with rocks, or in the form of cocktails, Amaretto always delivers. Looking for a warming drink to drink on its own? Get yourself a bottle of Amaretto, want to try some sweet and delicious tasting cocktails? Amaretto is still your best bet!
Related Post: The 12 best wine cocktails you gotta try
Conclusion
Amaretto is adaptable and mixes well with lots of other beverages and spices. However, it's all about your personal taste. For many, trying unique Amaretto drink recipes is an astounding way to show off their class and status in the bar.
Also, it gives the flavor of almonds while it is made with apricot kernels. Mixing it with straight alcohol drinks provides your bitter drink with a more delicate flavor.
Lone Amaretto is the best choice for your after-dinner drinks. On the other hand, Amaretto sour is the most celebrated drink of whiskey lovers all over the US.