Sauvignon Blanc vs Chardonnay Wine: An in-depth comparison
10/08/2021 at 17:29 pm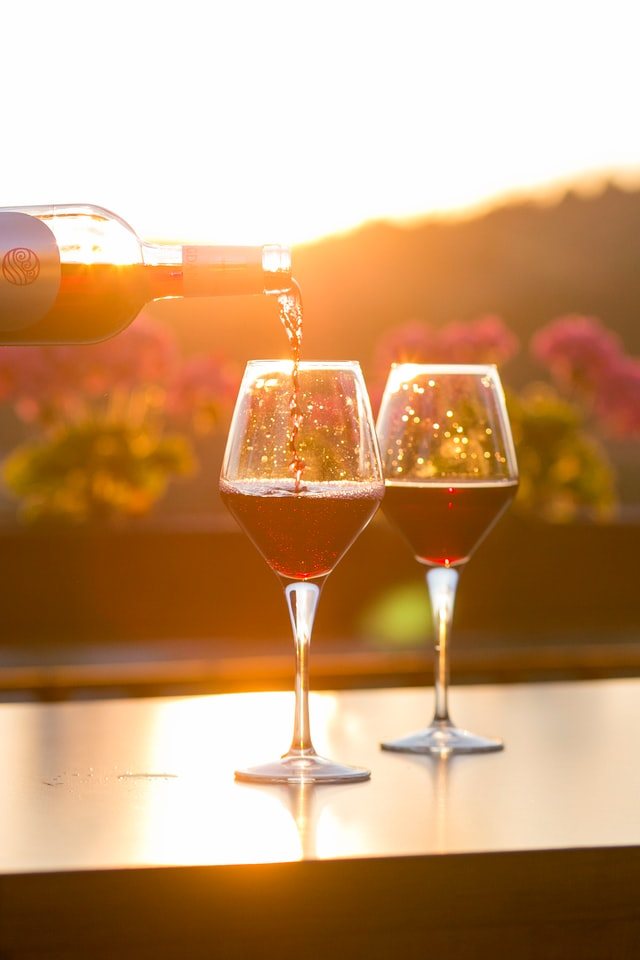 Photo by unsplash

For someone who is new to white wine, the experience of selecting a wine of their choice can be a bit overwhelming. I mean who can blame them? There are countless brands producing a massive variety of wines and every single one of them is different, or so it seems. Here we will be discussing in detail Chardonnay wine and Sauvignon Blanc wine. From their names to the process involved in producing them, to some of the best Chardonnay wines and Sauvignon blanc brands, we will be talking about all of it.
Chardonnay wine and Sauvignon Blanc: The origin of their names
It's only natural to be confused when you first see the names of these white wines. So what is Chardonnay wine? And what makes Sauvignon Blanc? Let's dig deeper into these questions.
Chardonnay Wine:
So why is it called Chardonnay? The answer to this question is actually quite simple. Chardonnay is a variety of green grapes that originates from the Burgundy region of France. However, it has spread across the world and in modern times it is grown in all the wine-making regions in the world. This sweet-tasting grape variety is what goes into the making of the Chardonnay. See? It's not as complicated as it sounds. By now you've probably guessed why Sauvignon Blanc is called that.
Sauvignon Blanc Wine:
Similar to Chardonnay, Sauvignon Blanc is also a variety of green-skinned grapes. This grape variety also comes from France but from the region of Bordeaux. It's highly possible that the name of this grape comes from the French words Sauvage, which means "wild", and blanc, which stands for the color "white" because of its relations to a native south-western French grape variety. The white wine made using these grapes is called Sauvignon Blanc.
Related Post: The best wines to kickstart your French wine journey
The wine-making process of Chardonnay and Sauvignon Blanc:
Wine-making is a long and meticulous process that takes a lot of effort and time. However, every wine is not made the same way. Let's talk about how Chardonnay and Sauvignon Blanc are made. 
Chardonnay:
Like all the other wines, the first step in the making of Chardonnay is to press the grapes after they are harvested. The pressing process is performed by large machines to squeeze all the grape juice out. Some traditional wineries still use the grape-stomping (literally stomping the grapes with the feet) technique to crush the grapes but all the large-scale companies utilize machinery for this.
Once the grapes are crushed, the juices are allowed to ferment using yeast. The introduction of yeast will convert the sugar in grape juice into alcohol. Here it is crucial to decide whether you want your Chardonnay to be dry or sweet. If you allow your grape juices to ferment completely, you'll be left with a dry wine with no sugar at all. On the other hand, if fermentation is stopped in the middle, the resulting wine will have some residual sugar (RS) in it and it will have a sweeter taste.
The next step is crucial as far as the flavor and aromas of your Chardonnay are concerned. Here you must decide whether you want your wine to age in stainless steel or oak barrels. This decision depends on your preference; you want a crisp, refreshing, acidic, and sharp-tasting wine? Go for stainless steel, you want your wine to have some vanilla, oaky, and buttery notes? Age your wine in oak barrels.
Sauvignon Blanc:
The process that goes into making Sauvignon Blanc is relatively similar to the process of making Chardonnay. It also starts with the crushing of grapes once they are harvested and brought in. The crushing process is also the same as all the wineries use similar machinery for this procedure. Once the juice is extracted from the crushed grapes, yeast is added to turn the sugars into alcohol.
One difference between the fermentation process of Chardonnay and Sauvignon Blanc is that the latter is fermented at relatively cooler temperatures (42° to 50° F) compared to the former (60° F). The cooler temperature allows the wine to retain the grape's fresh taste resulting in a more refreshing tasting wine.
As we have already discussed above, Chardonnay can be aged in either oak barrels or stainless steel, depending on your liking. However, Sauvignon Blanc is more often than not is aged in stainless steel barrels. This allows the wine to maintain its natural aromas and flavors.
The tasting notes:
Here comes the most crucial part; how do these wines compare in taste when placed against one another? Let's talk about it, shall we?
Chardonnay tasting notes:
How a wine tastes can vary depending on several factors. The climate of the region where the wine was produced, the aging time and process, and the quality of grapes used are some of the aspects that have an impact on the wine's flavor. However, some universal tasting notes are common to all Chardonnays.
Chardonnay is generally a dry wine with acidic flavors dominating it. It has some lasting tannins impressions on the palate. You can also detect fruity notes of citrus, pear, apples, and of course grapes. If the wine is aged in oak barrels, the flavor deepens with oak spice, vanilla sweetness, a touch of creamy butter, and some toffee sweetness.
Sauvignon Blanc tasting notes:
Similar to Chardonnay, the taste of Sauvignon Blanc can also change depending on the conditions it is grown in, how it's aged, and several other factors. But the taste can roughly be summarized thanks to some common characteristics present in all the Sauvignon Blanc wines.
This wine has a somewhat sweeter taste compared to Chardonnay. It still is a dry wine, but not as dry as a Chardonnay. The citrus notes are more prominent in this wine with grapefruit and lime being the primary citrus fruits. There are some tropical fruit tastes present as well with peach, passion fruit, and pineapple being common to most wines.
We can summarize it by saying that Sauvignon Blanc is more fruity in its taste compared to Chardonnay. Both of the wines are delicious, it all depends on what you prefer.
The best Sauvignon Blanc and Chardonnay brands:
If you have read this far, you are very likely eager to try some Chardonnay and Sauvignon Blanc. But when you search online, there are just too many brands, leaving you confused. Let us be your guide.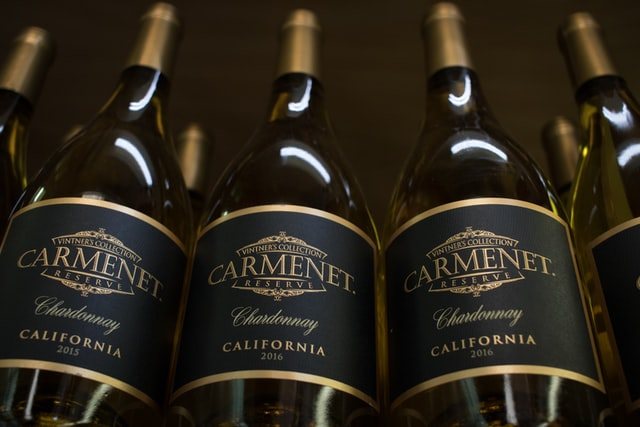 Photo by unsplash
Chardonnay wine brands:
Château Ste. Michelle is a Washington-based Chardonnay wine brand that produces the most refreshing-tasting white wine for you to try. The winery has been producing crisp and refreshing wines since 1912. 
Kendall Jackson makes their Chardonnay in the wine-making state of California. The warm California climate combined with the highest quality grapes gives this wine an unmatched level of complexity.
This Australian Chardonnay is a tribute to people who committed one of the 19 crimes in Britain and as a punishment, they were exiled to Australia. This wine is Australia's take on Chardonnay and is full of fruity flavors and aromas for you to enjoy.
Ferrari Carano is quite a popular name as far as Californian wine is concerned. Their Chardonnay is full of citrusy flavors with fruity aromas of pear, green apple, and peach. When Chardonnay wine brands are concerned, this is up there with the best.
Sauvignon Blanc Brands:
White Haven is an iconic name when Kiwi wine is concerned. This Sauvignon Blanc provides a refreshingly crisp and fresh taste of passionfruit and peach. Pair this with seafood or spicy Asian curries. 
Nobilo is another popular Sauvignon Blanc brand name. It is known to provide you with a refreshingly crisp taste full of tropical fruit aromas. This medium-bodied wine pairs well with shrimp or fresh salads.
Josh Cellars is another popular name that provides quality wines. This Sauvignon Blanc comes from California and provides an excellent taste of citrus with green apple tartness. Pair it with grilled seafood or steak for the best experience.
These are only some of the brands that will get you started on your white wine journey. As you become more knowledgeable and try new wines, you'll develop a taste of your own and find the wine that suits your taste buds the most. But for now, this will get you started.
Wrapping things up:

Ultimately what counts is your preference when it comes to selecting the wine. You may want your wine to be on a sweeter side, or you may want it to be dry, maybe a middle approach suits your taste buds. The point I'm trying to make here is you can only discover what you like by trying it yourself. So we suggest you go to your local market (or online market, up to you) and grab a bottle of Chardonnay wine and a bottle of Sauvignon Blanc after doing some research online and reading some reviews. Have a glass or two and then try to find what clicks for your inner wine lover.