The best wines to kickstart your French wine journey
10/15/2021 at 16:12 pm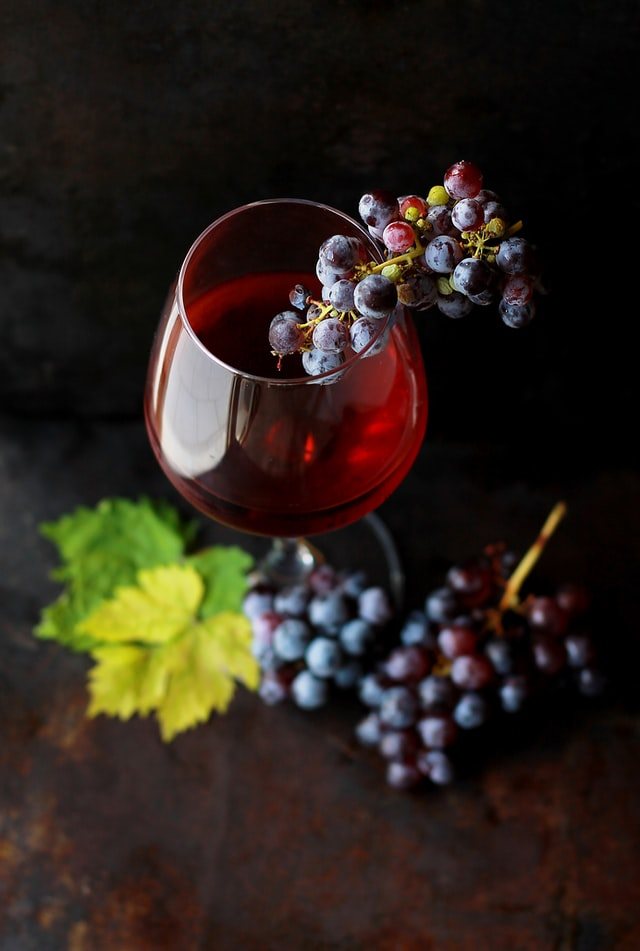 Photo by Unsplash
The country of France is famous for many things and wine is one of those things. French wines are consumed all across the world. The popularity of French wines can be summed up from the fact that many grape varieties used to make wines have French names. Some of these names include Sauvignon Blanc, Cabernet Sauvignon, Pinot Noir, and Pinot Grigio. 
Be it red wine, white wine, or Champagnes, there are many types of French wines and some of the best in the world are produced in this European country. If you love wines, then you simply have to try the list of the best French wines that we have compiled for you!
Louis Roederer Brut Premier (Champagne)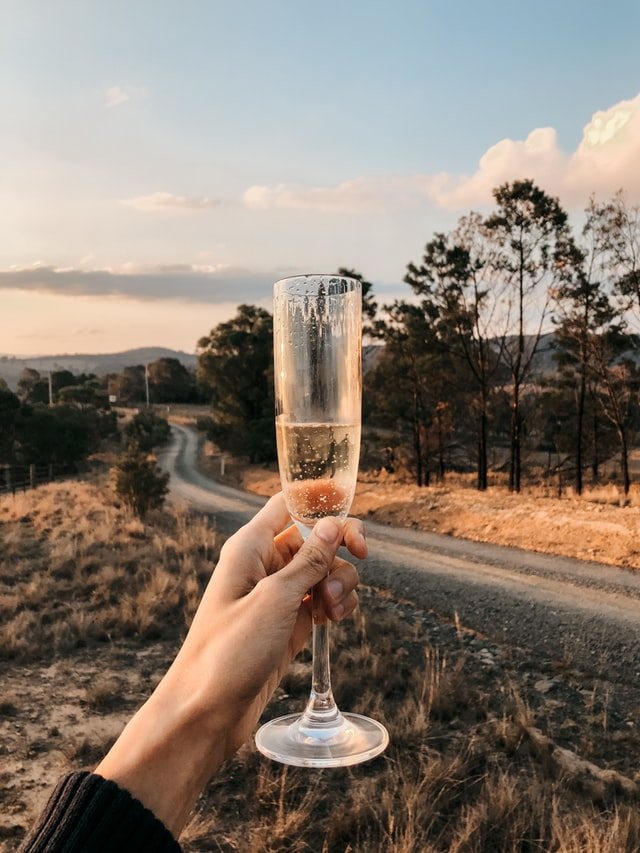 Unsplash Picture
Do you enjoy drinking Champagne? Well, then Louis Roederer Brut Premier has to be part of your inventory. Louis Roederer is an iconic maisons de champagne based in the city of Reims which is located close to the northern end of the Champagne wine-making region. Louis Roederer Brut Premier is a multi-vintage champagne French wine that is made using a special blend of 40% Pinot Noir, 40% Chardonnay, and 20%. This blend is aged for no less than a period of 3 years in oak tuns and then left to rest for at least 6 months after disgorging. 
This long period of aging leads to this champagne developing a rich and complex profile. This medium to full-bodied wine has a deep flavor full of excellent aromas. When sipped, it tingles your mouth with its gentle bubbles as the sparkling crispness introduces itself to your palate. You taste a wide range of fruits with earthy notes. Among the fruits, citrus is at the forefront with lemon, lime, and grapefruit being the prominent flavors. Apples come with their tart and crisp taste, peach with their tropical sweetness, and pear with freshness. You also detect some toasted notes and nutty tastes of brioche to end things off.  
Champagne is the drink of celebration but did you know that Champagne is actually a wine-making region in France? It used to be a province in the northeast of France and now it's known as the Champagne wine region. The only sparkling white wine produced in this region can be labeled as Champagne.
Patient Cottat Sancerre Anciennes Vignes (Sauvignon Blanc)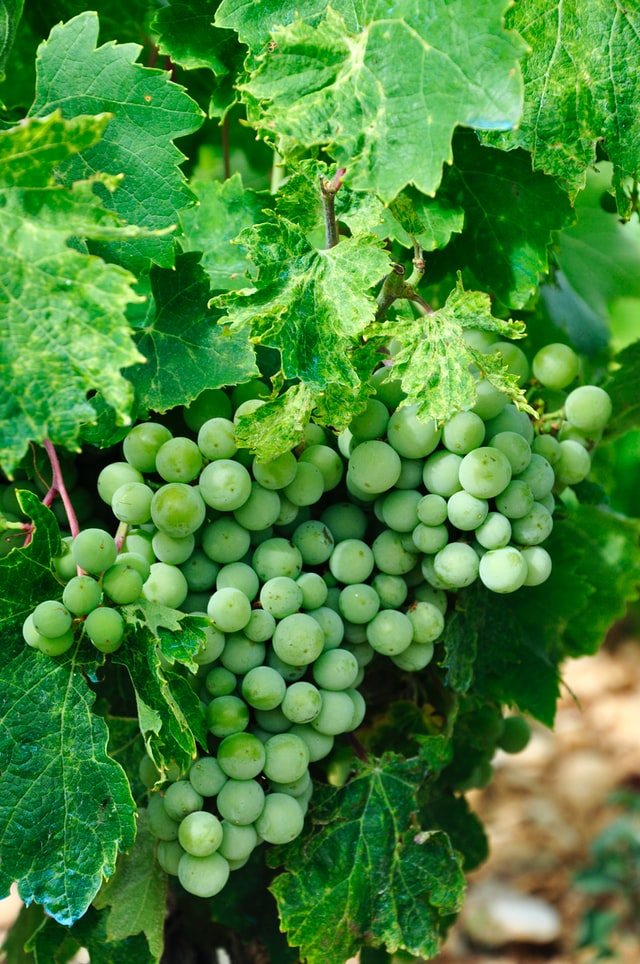 Picture from Unsplash
Patient Cottat Sancerre Anciennes Vignes is a Sauvignon Blanc made in Loire valley, France. This Sauvignon Blanc comes from Sancerre, which is located in the eastern part of the Loire valley. At 13% ABV, this Sauvignon Blanc has a light body with a crisp, acidic, dry, and refreshing taste.
This Sauvignon Blanc goes wonderfully with various savory and sweet dishes. Pair it with freshly cut tropical fruits such as pear, peach, or pineapple, a premium medium-rare flat mignon, pan-fried salmon, or lamb chops. 
Chateau Lafite Rothschild Pauillac (Premier Grand Cru Classé)
Unsplash Photo
The idea behind blended red wines is to bring out the characters of multiple grape varieties. In the case of Chateau Lafite Rothschild Pauillac (Premier Grand Cru Classé), which comes from the municipality of Pauillac, the wine consists of three varieties: Cabernet Sauvignon, which plays the role of this wine's base at 80 to 95%, Merlot, which stands at 5 to 20%, and 0 to 5% of it consists of Petit Verdot and Cabernet Franc. This is not always true as the 1994 vintage was 99% Cabernet Sauvignon and 1% Petit Verdot and the 1961 vintage was 100% Cabernet Sauvignon (which means it's not a blended red). 
When it comes to red wine enthusiasts, this one is made especially for them as it's one of the most expensive French wines. This premium red wine ages for 18 to 20 months in new oak barrels, meaning the oak flavor is prominent in this French red wine, and it delivers a smooth drinking experience unmatched by anything else. This wine is known for its bold aromas and flavors and a taste that is treasured by hardcore red wine fans. 
Related Post: Sauvignon Blanc vs Chardonnay Wine: An in-depth comparison
Morgon Côte du Py (Beaujolais Red Wine)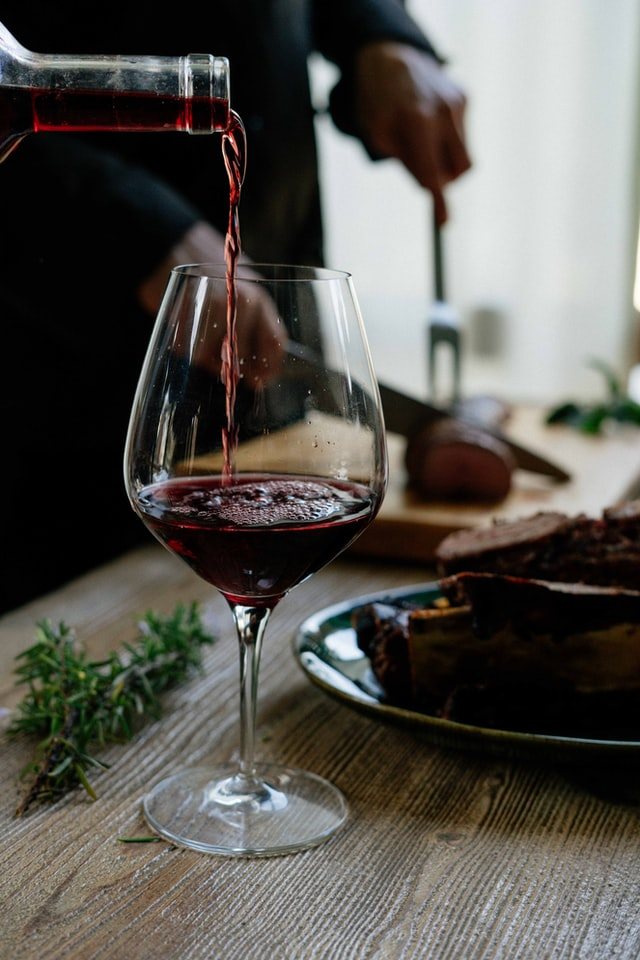 Picture from Unsplash
Jean Foillard's Morgon Côte du Py uses Gamay grapes and is produced in the Beaujolais region of the Loire valley. This French wine is characterized by its incredible smoothness, its light mouthfeel, its subtle dryness, and its punchy acidity. This is a premium red wine and at 13% alcohol content, it is an excellent choice for you!
This French red wine is packed with fruity aromas and tastes. The complexity of this wine shines through the juicy berry goodness of raspberry, deliciously tart strawberries, and tart red cherries. Other fruits can also be detected in this red wine with juicy blueberry, scrumptious plums, and slightly tangy blackberries. Some earthy elements with tannins are there at the end of the finish. 
It goes well with a number of foods. But for the best experience, sip it with a plate of Italian pasta, veal, pork, or a freshly pan-fried filet of salmon.
Ending Things
The domain of French Wines is vast and complex. You'll have to do a bit of research and a lot of tasting to know what you like the best. Only then you'll find what French wine your palate prefers and what is your favorite Château.