Top champagne brands to drink in 2021
10/20/2021 at 20:42 pm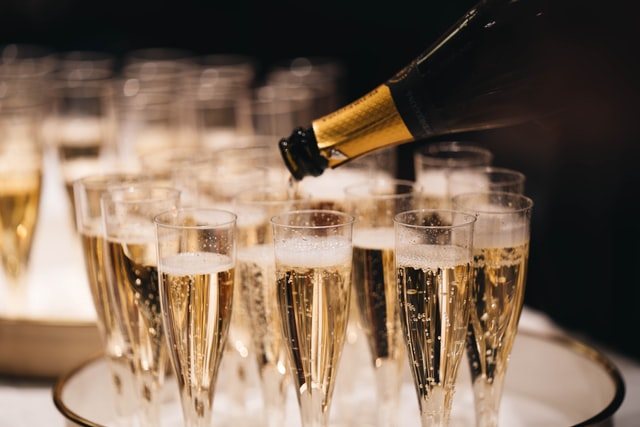 Unsplash Picture
Champagne is the most luxurious beverage that compliments your everyday meal and bespeaks your aesthetics. From Tsars of Russia to modern Royal courts of England, this French delicacy has become an ephemeral whiff of grace the world over.
Originally and formerly, champagne was exclusively produced only in Champagne, France. However, as soon as it gained popularity, Champagne started to be produced in other parts of the world. But with a different name, sparkling wine, this time. Speaking of this, all Champagne is sparkling wine whereas all sparkling wine is not Champagne.
Technically, champagne must have a sweet and effervescent flavor but today, we have champagnes such as Brut and others with a stingy taste. So finding the best Champagne brand might be a research-extensive process if you don't know any famous champagne brands.
To cut to the chase, below are some of the top champagne brands to drink in 2021:>
Moët & Chandon
Photo of Unsplash
Having a history of almost three centuries, Moet and Chandon is the most old-school champagne brand that brings a house of sweet and effervescent flavored champagnes. From harvesting each vineyard manually to winemaking, the champagnes from this brand are the most premium.
Pinot Noir, Pinot Meunier, and a little bit of Chardonnay (grape types) blend well to give Moet and Chardon its fruit-forward character. 
From their emblematic Moet & Chandon Imperial to rosé, and demi-sec, this champagne house produces different champagne styles.
The flavors of green apple, ginger, and cranberry are accentuated by the notes of citrus and brioche. And a smokey taste melts in your mouth just at the end of every sip. With a golden color and velvety texture, this champagne pairs very well with seafood dishes.
Bollinger
Picture from Unsplash
Among the most prestigious and famous champagne brands, Bollinger House brings the finest sparkling wines for wine lovers. Whether you're a vintage fan or an avid champagne buff, Bollinger house has a solution for your palate. From its Blanc de noir to RD Cuvee, there's a champagne kind for everyone.
Its special Cuvee Brut combines some traditional and complex winemaking techniques to give perfect festive vibes to champagne lovers.
Just like Moet and Chardon, this champagne is also a blend of Pinot Noir, Chardonnay, and Pinot Meunier grapes. Likewise, it is also produced in the territory of Champagne, therefore 100% champagne. 
Most of the champagnes from this house have a dry taste for a beginner. Nevertheless, they are heavy, full-bodied champagnes with a higher percentage of Pinot Noir to deliver a strong taste. So if you're a casual champagne drinker, then it might overpower you by leaving your palate dry and you drunk! But don't let that shy you away from it! It's without a doubt one of the best when it comes to providing quality champagne
G.H.Mumm
Yandex Photo
More often than that, you must have seen in a sports event a red ribbon wine bottle. Well, this is our champagne, G.H.Mumm. Adorning a fine haute cuisine to a perfect dinner date, this champagne is an affordable go-to option.
The intense and fruit-forward character of this champagne has a wine sweetness that is combined with a smooth texture. The champagne is a blend of Pinot Noir and combines the aroma of strawberry and red currants with hints of red-berry coulis. 
Because of its affordability, rich taste, and bright hue, this champagne brand comes ahead when it comes to good quality champagne brands.
Veuve Clicquot
Picture taken from Unsplash
Like Mumm and Dom Perignon, Veuve Clicquot is another well-known and top champagne brand house from the French northern region of Champagne. If you're looking for the sassiest champagne, then this is it!
Veuve Clicquot offers 5 different Cuvee from yellow label to Demi-sec to extra Old. As contrasted to Moet, Veuve has less Pinot Noir and is less epicurean. Although it's a matter of personal preference to decide between the two good-quality champagne brands, Veuve Clicquot is now considered one of the most luxurious and high-quality Champagnes compared to its competitors. Both dry and sweet champagnes are available from Veuve Clicquot. 
Dom Perignon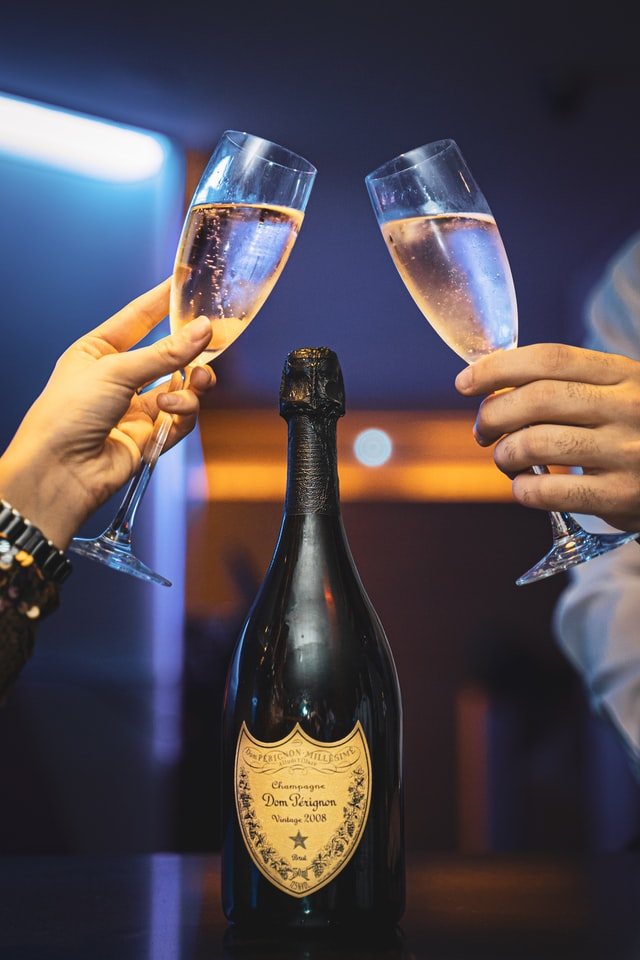 Picture of Unsplash
This champagne house is a French classic that is well-known for its vintages. So if you're an avid champagne lover, then you must know the rich and bold toasty flavors of this popular champagne brand.
Pairing your meat dishes and creamy desserts, Dom Perignon is one of the most sought-after brands in the world.
Graham Beck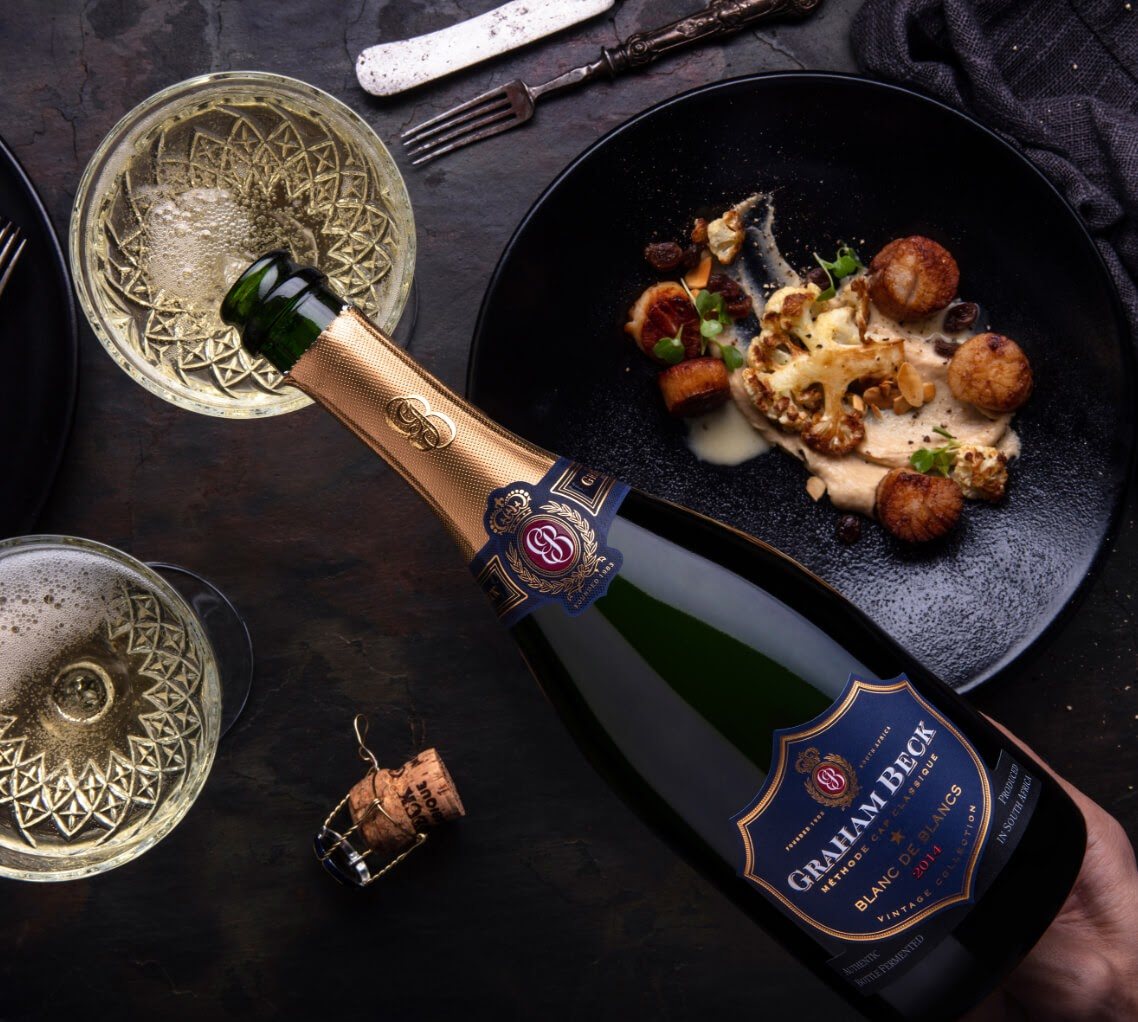 Picture from Yandex
Promising to produce a wide range of wine that would cater to every mood and every occasion, Graham Beck is a super alternative to champagne. Yes, you've read it right! If you can't buy an overrated and overpriced Champagne, then this sparkling wine will meet your needs.
The toasty aromas of the wine are supported by the fruitiness to give you a nearly wine-like Champagne texture. Although it lacks the silky and velvety texture of champagne, nevertheless, it impresses wine lovers with its delicious taste.
Veuve Monsigny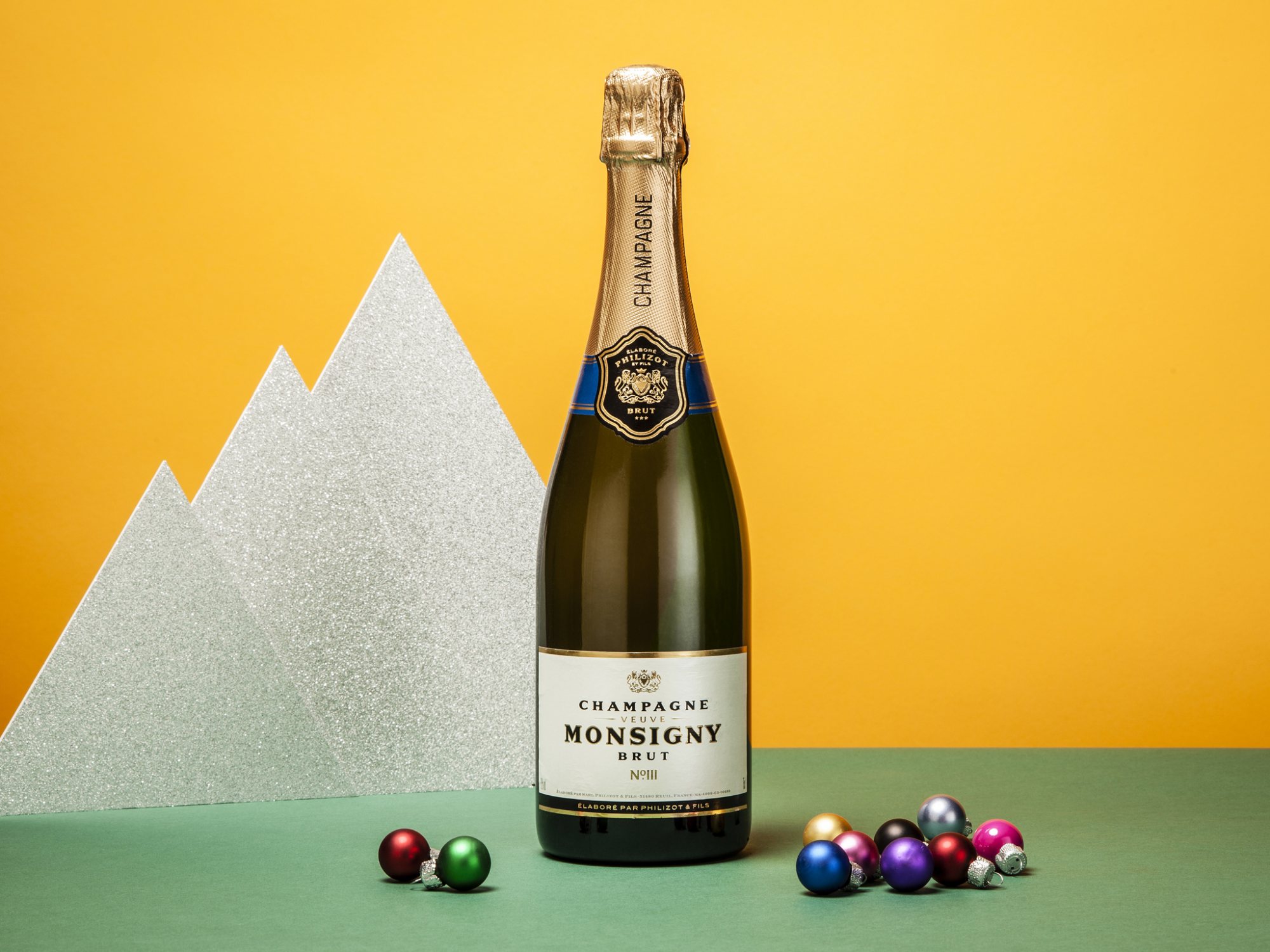 Picture of Yandex
Not every champagne comes with an exorbitant price tag. There are brands like Monsigny that you can have to celebrate an occasion, without emptying your wallets. 
It is among the best because it is affordable and has all the traditional characteristics of any high-rated and bestseller Champagne brand.
It's a delicious blend of Pinot Noir, Pinot Meunier, and Chardonnay from champagne company Philizot and Fils, allied with luscious green apples and delicate fruit.
Related Post: Everything you need to know about Bourbon whiskey
Choosing the best champagne brand
Some other big-named champagne houses such as Louis Roederer, Krug, Pommery provide a luxurious champagne experience to champagne lovers. So choosing the best champagne brand is an overwhelming task. Especially when there are several brands with several categories and prices.
Brut, extra brut, dry, extra dry, Rose, Demi-sec are some most-cherished categories you might like to taste. Extra Brut and Brut Nature have targeted sugar content, whilst Brut has a lot of flexibility in sweetness. So, if Extra Brut or Brut Nature is available, go for it if you want to keep it dry.
On the other hand, if you love drinking wine that is strictly on the sugary side, then find champagne with Rose or demi-sec type. Demi-sec tends to remain slightly off-dry wine with 32-50 grams of residual sugar per liter of wine. Referring to this, I must say that if you want to drink the best sweet Champagne brand, then get a glass of champagne with the Demi-sec version.
How to determine which champagne brand is the best?
Once you have known the famous champagne brands across the world and know which category is going to fulfill your champagne cravings, you would like to invest in the best champagne brand. Truly speaking, all are the best until you can afford them.
However, it is your personal decision and liking that matters the most. For champagne lovers who are just casual drinkers, the best sweet champagne would be the best bet. So try one from the Moet & Chandon Rose collection.